Flower Recipes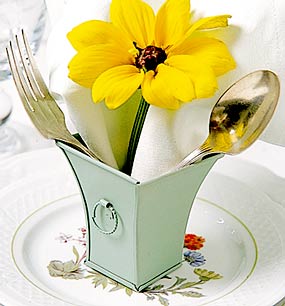 Yes, flowers can be eaten! They can also be candied, frozen into ice rings, made into jelly and jams, and made into flower waters! It's true, that it is not for the ordinary, but it is fun for that special event or celebration party! We will start this section with a variety of things you can do with particuliar flowers, and then follow with a list of flowers than can be devoured!

We could go on and on with flower recipes, but we really just can't write them all! There are a few good books out there, one of our favorites being: Edible flowers from garden to palate by Cathy Wilkinson Barash and another very old one: Flower Cookery-The Art of Cooking with Flowers by Mary MacNicol.

However some interesting flower recipes have been collected by our team. You can find them following the links on the right.

From garden to palate

Flowers have been used in cookery for their beauty, flavouring and aroma. Edible Flowers can be used as garnish (viola), in salads (tulbaghia & chive), in teas (chamomile), candied or in desserts ( rose, violets), in drinks and punches (borage) or sometimes even to make or flavour alcoholic drinks (Elderberry Wine or Elderberry Champagne, Rose Grappa, Parfait Amour).

Some we eat as vegetables without even realising they are flowers (artichoke, broccoli, cauliflower). Some have strong flavours; others almost no flavour at all. Some have nice butter-lettucy textures (day lily), many have health-giving properties. All add a touch of flair and celebration to a meal.

Eat the Weeds

The best introduction to eating flowers is to proceed with caution. Be sure that you have identified the flowers correctly, and know where the flowers come from. Preferably, your own garden, a friend or neighbor's. Blooms from florists and garden centers are almost always heavily sprayed, these are NOT a good choice. For best flavor, always use flowers at their peak, don't use unopened buds, with the exception of daylilies. Wilted and faded blooms tend to taste bitter. Be sure to use blooms that are free of insects, rinse in cool water and pat dry. If you are preparing the flowers ahead of time, you can store them between slightly dampened paper towels in the fridge.